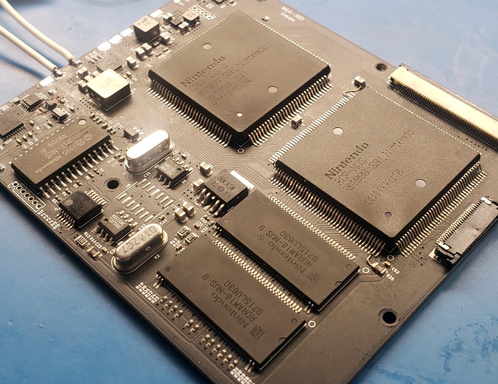 RTFDS
Staff member
.
.
.
.
.
Joined

Feb 25, 2016
Messages

1,248
Likes

2,600
I know you all are getting tired of the GBoy, it's been like 3 years and I'm still not over it. That's too bad

The GBoy rev3 began January 2018 and was built for showcasing at MGC. It was completed but with little to no time for development, it felt very rushed. A year later I will be continuing the same portable again for MGC 2019.
The GBoy is relying on a single USB-C port for PD charging and 2.0 data multiplexing (internal usb drive). So far it seems seemless.

Though I have to give credit to
@Aurelio
for guiding me through the I2C registers on the chip. The datasheet was a bit confusing to me and they don't come out directly and tell you which configuration bits you need to set. After taking a dump of the registers and referencing some of the example code, Aurelio pointed out to me how to format the data. The voltage/current parameters are 10bit values divided into 8bit registers in little endian format. Thanks!
I'm at the weird point where I need to finish the CAD to make the PCBs but need to finish the PCBs to finish the CAD. After getting through the 6 custom pcbs required, I threw together a highly functional test fit. It's given me a good direction of what I need to improve next.



My favorite part of the rev3 is the CAD improvements I can make like the new comfy shoulder buttons and stereo speakers.
Woops, IOVDD is 1v8 NOT 3v3

Cut/Solder maneuver it is working now. It's not harmful but since using the I2S Wii audio, all the data came in as static lol though I was positive my measurements/code config was right.

Well the internals are in pretty good shape. I need to figure out how I will do the case next. MGC is coming up quick.