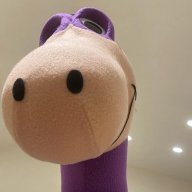 Joined

Oct 27, 2019
Messages

32
Likes

54
I feel like it's about time I start a worklog, I've been putting it off for a bit.
I've gotten almost all of the parts I need, i'm just missing the case and audio amp (sort of).
I recently trimmed my Wii and relocated bluetooth/A10 (i'll attach photos)
Theres a few things i'm unsure of,
I have JacksonS's audio amp, I just can't program it. I've tried and I haven't gotten any progress. I think I soldered it on correctly but i've been procrastinating on trying again. I like the idea of using this amp but now that the UAmp is out its looking pretty enticing.
I have a VGA screen and I'm pretty sure I installed the patches successfully, i'm just feeling a bit uneasy soldering the screen. I don't have a really clear path in mind on how Im going to wire it. If anyone has a really clear guide i'd really appreciate it.
Same issue with audio, I don't really get how to wire it up. I understand that there's two different types (digital and analogue) but I don't really see how to do either
I have the PMS and USB-C boards and as of right now I don't have many questions but I feel like eventually I will
I don't want to wire anything else up before I have the case (don't want the wires being too long, short, etc). The only thing I can work on right now is the amp, but it really doesn't want to connect to the pickit lol. But other than that it has been going pretty smoothly, I only have this one Wii so hopefully it's able to survive my amateur soldering skills.