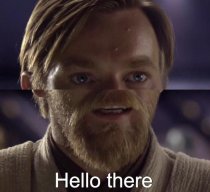 Joined

Aug 25, 2019
Messages

105
Likes

81
Location
Portables

1
Hello as a dutch student we have a final paper to finish pre-university education and i am allowed to make a WII handheld for a final paper, so i'm stoked to do it, but after reading tons on this website i still have some spots i'm clueless about, like wiring the display, but that will come later. First i wanted to make a parts list of everything that i need, so far i got this from all the guides:

Nintendo Wii, 4 of 6 layer board, currently got a 6 layer board wii at home, but unsure if getting 4 layer is worth is as people say making a 6 layer handheld is easier?


Powerport


Switch


Red changing board


4x pth 08080w or Wii Power Management System (but this seems hella expensive to ship to EU)


Soldering iron (got one)


Voltmeter (got one)


4x 18650 battery


5 inch 480p screen? unsure if VGA mod is doable as a beginner so not sure which


35x35x7mm fan + heatsink


pam8803 amp + 5x 20mm Round Mylar Speaker 1W 8Ohm


Squishy tacs x200


Fake gamecube controller to tear down


GC+ pcb board ( not sure how difficult it is without it currently because they are out of stock )


Flash drive
26 gauge (for Voltage)


22 gauge (for Ground)


38 gauge (magnet wire)

this is currently all what i got so far, is there anything missing so far that i have not seemed to notice from other worklogs / guides?