Joined

Jul 3, 2016
Messages

15
Likes

14
Hey everyone, about a week ago I had found a super simple one port "Charge and Play" design, it involves a P-channel mosfet, a Schottky diode, and a 100k resistor.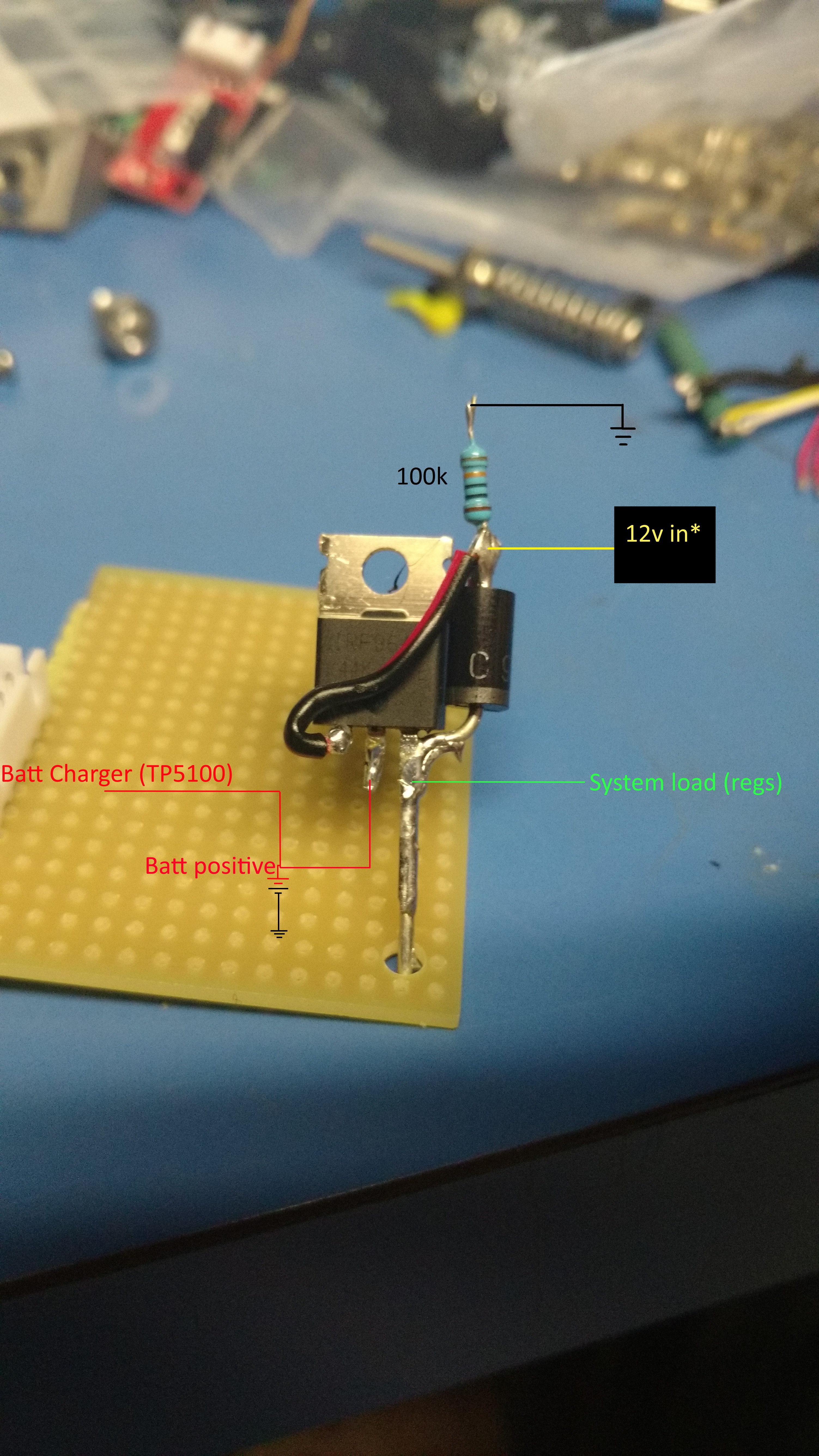 This requires an internal battery charger, I used a (
tp5100)
The P-channel mosfet I used was an (
IRF9640)
, the schottky diode was a (
SB560A)
You can use whatever you want, as long as it's rated for the power drawn, and the mosfet needs to be a P-channel enhancement type.
When not plugged in, the 100k resistor brings the gate to ground (low), causing it to allow current to flow from battery to system load. When plugged in it brings the gate high, turning off the mosfet, not allowing current to flow from the battery, however with the schottky diode it allows current to flow from 12v in to system load with a small drop.
With the TP5100 also powered by the input voltage, the charges the battery and powers the system load with 1 jack and no switch needed.
The asterisk is there as you can use any voltage your charger/regulators can support, with pth08080's and a tp5100, my voltage range is 9-18 volts Just keep in mind that your input voltage affects output voltage from the regulators, so try to keep the input as close to the battery output as you can. (It shouldn't make too much of a difference, however.)
Last edited: