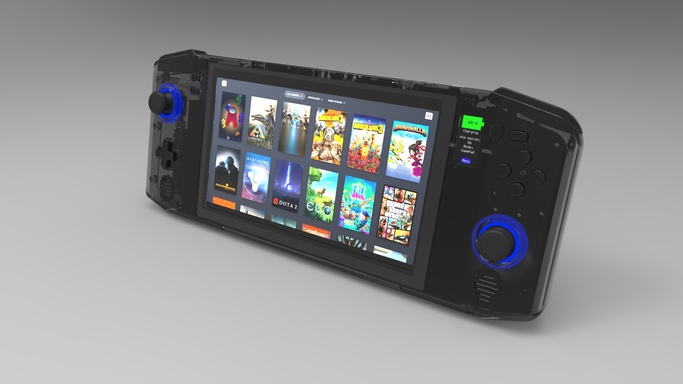 Joined

Feb 16, 2020
Messages

216
Likes

883
Location
Portables

3
that trigger design is awesome. Great use of a 3d printed spring mechanism, you're making me rethink my whole trigger design
Thanks, honestly it's made me re-think the way I design things too. Funnily enough, the shoulder buttons are what I was stuck on for the longest amount of time during the design phase. I completely redesigned the outer shape of the housing about 5 times in the process and I still ended up with a design that initially didn't work at all. These springs only happened because they were just about the only option I had left without having to remake the housing, and luckily they are terrific! I've done something similar for the lower triggers too and they are working great now. I've definitely learnt a lot in the process!
Here's a picture just to keep it interesting!
This was running through steam link. I've messed around with steam link a lot over the last few days and I think it's now my favourite thing to do on this device. I've been playing my way through Pokemon sword using Yuzu through steam link and it's working really well! I get the occasional bit of lag but honestly for the sort of games I'm going to play like this it'll be fine. Also tried pcsx2 over steam link and it works alright too, although it feels a bit slower to respond than Yuzu so not sure what the go is there. Anything that steam supports seems to run really well, I tried portal 2 and borderlands 2 and both of them were definitely playable (although I suck at shooters on a controller so I'll probably stick to the PC for that mostly). This is all on 5g wifi, not 2.4. I suspect it would be even quicker if the host PC was connected by LAN, but I can't easily do that so this will have to do for now.