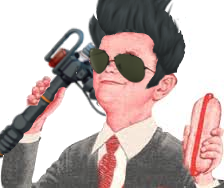 Joined

Jun 14, 2018
Messages

42
Likes

12
Portables

do tupper-stein count?
Hi guys
I'm working on the power circuit for my android gamepad/battery case and I bought some parts to make it. Unfortunately it didn't work and I would like some feedback as to why and any tips would be greatly appreciated.
I bought the following parts
I already had the following on hand
NES30 Pro
a chinese knockoff battery 1C 6000mah approx (only used for testing, the final product will have 2 x 2500 mah battery in parallel)
A phone
And hooked them up like so
the end result, the Nes30 is powered but the Power booster isn't, thus not charging the phone. If I remove the USB lithium battery charger the booster is powered correctly but the nes30 isn't powered which is not the result I want of course.
I'm planning on charging the battery only with the Micro USB lithium battery charger (the VIN port on the booster board will not be used, only the Vout will be used on that one)
any help would be more than appreciated (also any tips to make sure my shit don't explode would be doubly welcome)
thank you in advance guys
PS: crazy idea but can I hook up the NES30, the battery, the power indicator and the MP2636 in parrallel and skip the usb lithium charger all together or is that super dangerous?
Last edited: