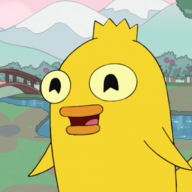 Joined

Dec 13, 2018
Messages

72
Likes

49
Location
Portables

Wii Laptop, PCii mk A
I wanted to document and discuss the delidding of the Wii's chips, since it doesn't seem like a very common thing to do right now and there isn't much info on it.
The benefit is slightly better cooling, and this would be important for passively cooled systems. By delidding the cpu and gpu, you remove a layer of old thermal compound and a layer of copper and so there will be a little less resistance for the heat to travel from the dies to the heatsink.
This isn't a Wii chip but it shows all the parts:
(imagesource:

www.hardwarebbq.com

)

The IHS (integrated heat spreader) also protects the die however, so you would want to do this after trimming and everything, right before you put the final heatsink on. Furthermore, the IHS keeps pressure from the heatsink evened out over the chip so as to not bend it, so without it you would want to keep the heatsink minimally tightened or even make a custom backplate.

WARNING: EXPERIMENTAL




Since we haven't yet measured how much this actually improves cooling and the process poses risk to your board, it is recommended to not attempt to delid a working build.




The De-lidding Process:

I've only done this a couple times, but here is what I do:

You've got to be careful to not damage the substrate, to not break off any of the tiny capacitors on top of the substrate, and to not scratch the die. And always remember to do it slowly and carefully! It is helpful to have a couple boards to practice on because the capacitors break off quite easily.

I start with a thin sharp metal object like a box cutter blade or small chisel, not a screwdriver. Force it in the tiny gap between the heat spreader and substrate and work it around for a while until you can squeeze a plastic tool under the edge, like a spudger or credit card. Then you can carefully force the plastic tool around the very edge to break all the adhesive and pop the heat spreader off.

After this you'll want to rub all the old thermal compound off the dies with a tissue or something until they're mirror shiny again. Then just put your new thermal compound and heatsink on and you're good to go!

Hollywood - 1
Broadway - 1



Thanks to Predue89 for these pics!
Hollywood AA
Broadway B
(from an 01 board)




Last edited: