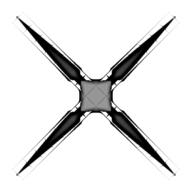 Joined

Feb 28, 2017
Messages

93
Likes

138
Location
Portables

Melted in the Sun
I've been working on an Android Auto head unit. I'm using an RPi 3 to drive a 7" touchscreen over HDMI. Im by no means attempting to make this the smallest unit, just something functional. As if right now it works 100%. What I got for features:
Uses Crankshaft to connect to Android phone with maps.
Has 2 desperate 12V to 5V regs, one for screen, one for the pi.
I2S audio out. Chip supports 192Kbps audio.
Has a microphone crudely slapped in.
Has dedicated USB port for the phone.
7" Touchscreen for interfacing.
Here are some pictures of my horrid soldering job and it in operation: