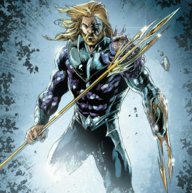 Joined

Sep 7, 2016
Messages

276
Likes

433
Alright, so while I was walking home from work yesterday, I'm walking with Kendra and we're talking about the family bits, her son and his development, my daughter and how she won't stop quoting the Cromulons, and we're getting close to where we split off for me to make my way and her her separate way, and next to the curb, I see a red rectangular piece of plastic that I recognize as clearly being electronics of some sort, and I pick it up.
Well as it turns out, it's the bottom half of a Windows 10 Laptop. It's a Lenovo IdeaPad 100S.
I can see it clearly has no screen, the casing is all jacked up, partially crushed in some areas, and think it most likely won't be worth much. But I decided to keep it because at least it would still have some RAM and a HDD or at least SSD that I could salvage to use for whatever comes up.
I get it home, and carefully take it apart.
The keyboard is unable to be used because the ribbon cable is stiff and broken in several places, including being completely broken across. that and several of the points and data lines are completely crushed/scraped off, I assume by being run over by some cars or trucks.
The trackpad was also damaged beyond repair.
In all seriousness, Lenovo disappoints me to a point.
Here's what we're working with:
This is the Lenovo IdeaPad 100S' motherboard in it's entirety. I placed one of my standard Duracell rechargeable AA batteries next to it in order to show the scale size of this board.
Starting left side downward, counter clockwise around:
- Port for connecting the screen and camera
- Ribbon Cable port for connecting the USB board
- Ribbon cable port of the keyboard
- Battery Connection
- Ribbon cable port to connect the touchpad
- Port to connect the speakers
- MicroSD card slot (opposite side of the board directly next to the black line of my Duracell)
- Inline Mic/Headphone jack
- HDMI output
- DC Adapter port
​
Here is everything assembled sans the laptop casing and broken keyboard and touchpad.
The USB board has bent connectors, if I'm lucky all I'll have to do is carefully bend them back into shape, and hopefully they will work without issue.
But anyways, good news is that the battery is completely undamaged and still has a charge, as is the motherboard!
The time is off by about 40 minutes, and the date is off by 2 months.
So this being the case, I am ordering an official power adapter in a few minutes, so I can power it/keep it charged.
What I am going to do is pretty simple at this point, I'm converting it into a WinBox.
I plan to incorporate a powered USB hub, between 4-8 ports (depends on the Quality v Pricing), set it into a custom housing, and attach a new antenna for the wireless. Allegedly there is bluetooth support and capability, if so I will set it up with a bluetooth mouse or keyboard.
WHOOOOOOOOOOOO!!!!!!!!!!!!!!! A FREE WORKING COMPUTER BECAUSE I FOUND IT!!!!