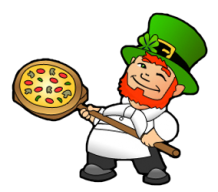 ᕕ( ᐛ )ᕗ
Staff member
.
.
.
.
.
Joined

Mar 3, 2016
Messages

2,168
Likes

2,889
Portables

2
VERY VERY STUPID QUESTION, but I installed the VGA patch for my Wii before i trim it, do i need a VGA cable to test if it works on my tv? because rn i have a wii to hdmi converter and it shows like a lot of green lines then the screen goes black and it repeats...
A Wii2HDMI expects a component signal, not a VGA one. You can either wire up VGA now or you can use composite until you do get around to wiring up VGA, but you won't be able to use component cables or a Wii2HDMI unless you disable VGA.
That is not entirely true. Has clearly written in the FAQ:
Q - I want to use VGA in my portable, but I only have a component cable (or Wii2HDMI adapter). How can I test it after I installed it if I selected VGA?
A - To force component video output you must unplug the video cable from the Wii and plug it back while the system is on.