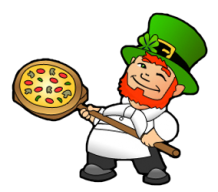 ᕕ( ᐛ )ᕗ
Staff member
.
.
.
.
.
.
Joined

Mar 3, 2016
Messages

1,912
Likes

2,599
Portables

2
People say that the wii component video out is inferior to the gamecubes, haven't seen it myself as I don't have gc component cable. Here's a comparison pic + info.

http://retrorgb.com/gamecubevswii.html

Since the component video is encoded in the AVE-RVL bypassing it and using a gcvideo could give better video quality.
Ok in this case probably you can, but on RetroRGB they say
The GameCube seems to put out a much better quality signal than the original Wii systems. I've seen a few newer Wii's that output a much higher quality signal than the originals, but they aren't compatible with GC games.
so, considering that RVK Wiis can still play Gamecube games through Nintendont probably it is the best and easiest way.