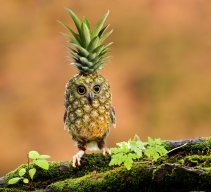 Joined

Jan 31, 2018
Messages

19
Likes

18
Location
Portables

1
I am starting a worklog for a portablize me (pm) theme I've been working on. A very minimum incomplete version was deployed on my first portable build to go along with it, (mostly to distract people from its horrible exterior) My goal is to refine it to a point where it is nice enough to publicly share it or if the PM team wants to add it to the PM deployment.
Generally it will look, sound and feel like a vaporwave theme with rich teals, pinks and sunsets, and prompt boxes and icons that will make you think your wii is running windows95 with that perspective art 3D icon look.
This is the checklist of things to be done/ completed with + being a completed task - being not:
+ custom .thp start up \\ Windows95 startup screen and sound. I think this is what I'm keeping
+ custom .thp backdrops \\ Done 3 options: wavy palm trees (below), 8-bit car driving, mario waterfall
+ background audio \\ Lo-fi Hiphop beats, only 1 track, 12 sec long that loops
- background icons, loading images
+ custom cursor \\ computer mouse cursor icon
+/- still backdrops \\the ones I have needs redone in Photoshop
- proper PM branding, but still discrete
- Misc. and debug
Right now this is the only sample pic I got my next update to this I'll use screen-capping to showcase.