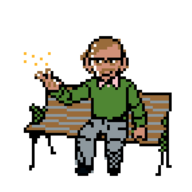 Modelrater
.
.
.
Estmemed Member
Joined

Feb 17, 2016
Messages

654
Likes

1,478
Portables

Always 1/2
I saw a YouTube video where a guy built a Pi SP and used the 3ds slider as a joystick. It moved a bit slow, but that's probably pregaming.

As for the hinges, I see your dilemma :T

Could you use a laptop-type hinge where it moves reluctantly but stays in any position you want? As opposed to the clicky ones in 3ds consoles.

http://www.ebay.com/itm/172323673960 http://www.ebay.com/itm/331811141681

You probably only need one, but those screw holes look convenient.
Quoting this to remember about these hinges for later. Friction hinges are usually stupid expensive so this definitely looks like a nice meme.