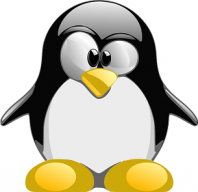 Joined

Jul 25, 2016
Messages

162
Likes

120
Location
Portables

3/4
First let me say I'm not here to offend or tarnish a reputation or anything like that. I love this community along with all the genius minds and don't want to put anyone down.

I would just like to know if anyone here has bought parts from BadAssConsoles.com and if they received their order? I ordered around $100 worth of parts in September of 2016 and my order status a year later is still "Awaiting Fulfillment". I've tried contacting them and got a couple responses in the beginning but now I can't find any way to send a message to them through their website. The one email address I have I've sent multiple emails to but haven't really gotten any responses. :-(

Again, I only ask this because it's now been over a year and I'm really worried I'm out almost $100 with nothing to show for it. Anyone know how to contact them or anything?? Any help would be appreciated...:-(

If this question seems too personal, against the rules or anything just let me know and I can delete it. I just figured the community might be able to help me.