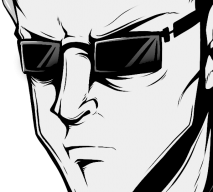 Gettin too old for this shi...
Staff member
.
.
Joined

Jul 12, 2017
Messages

690
Likes

1,564
Location
Swiss for Gamecube has the ability to field render 60fps games to 960i, effectively doubling the perceivable resolution (640x960i). There are caveats to this and it doesn't work well for all titles. Extrems (Creator of Swiss) has already expressed that he has abandoned development on this feature due to numerous issues.

However this doesn't stop us benefiting from higher resolutions on games that do currently work with the feature so I've put together my own list of games that work

great

,

mostly

ok

, and

completely broken

to save you the hassle of figuring out yourself.
If you come across any games I've missed or find issues that I didn't feel free to post here so I can update the list.
GREAT - Little to no issues, extremely playable.
PLAYABLE - Works mostly well with minor annoyances or glitches.
ISSUES - Graphical issues like inversed field order or glitches.
BROKEN - Option breaks game.
| GREAT | PLAYABLE | ISSUES | BROKEN |
| --- | --- | --- | --- |
| | Mario Party 5 - Field bob every second or so | 1080 Avalanche - Inverse field | Billy Hatcher - Black Screen |
| Crash Nitro Kart - Menus are 30fps. | Mario Party 6 - Field bob every second or so | Burnout 2 - Inverse field | Bloody Roar Primal Fury - Black Screen |
| Crazy Taxi | Mario Party 7 - Field bob every second or so | Eternal Darkness - Inverse field | |
| Extreme-G 3 | Star Fox Adventures - Works great when 60fps | Mario Superstar Baseball - Inverse field | |
| Extreme-G Racing Association | Star Wars Rogue Leader - Glitches. | Mortal Kombat Deadly Alliance - Inverse field | |
| F-Zero GX | Super Smash Bros Melee - Field bob every second or so | Soul Calibur 2 - Inverse field | |
| Ikaruga | Crash Bandicoot TWOC - Suffers slowdown | Tetris Worlds - Inverse field | |
| Kirby Air Ride | Auto Modelista - Inverse field in menus, fine in races. | Timesplitters - Inverse field | |
| Mario Golf Toadstool Tour | Speed Kings - Suffers slowdown | Timesplitters 2 - Inverse field | |
| Mario Kart Double Dash | | I-Ninja - Inverse field | |
| Mario Party 4 | | Naruto Clash of Ninja - Flickering shadow glitch | |
| Metroid Prime | | Naruto Clash of Ninja 2 - Flickering shadow glitch | |
| Metroid Prime 2 | | Simpsons Hit and Run - Inverse field | |
| Paper Mario | | Simpsons Road Rage - Inverse field | |
| Resident Evil Code Veronica X | | Vexx - Inverse field | |
| Sonic Adventure DX | | Zapper - Inverse field | |
| Sonic Adventure 2 | | Dragon Ball Z Budokai - Boots in 480i | |
| Super Monkeyball | | Baldurs Gate - Inverse field | |
| Super Monkeyball 2 | | Battle Stadium D.O.N - Inverse field | |
| Tales of Symphonia - Great, 30/60fps game. | | Bionicle - Inverse field | |
| Burnout | | Blood Omen 2 - Still 480p internally | |
| Cel Damage | | Bomberman Generation - Inverse field | |
| Geist | | Crash Tag Team Racing - Inverse field | |
| Kao The Kangaroo - Round 2 | | Donald Duck Going Quackers - Flickering shadow glitch | |
| Tube Slider | | Hunter the Reckoning - Inverse field below 60fps (most of the time) | |
| Beyblade VForce | | Lego Star Wars - Still 480p internally | |
| Big Mutha Truckers | | Lego Star Wars II - Inverse field | |
| Digimon Rumble Arena 2 | | Metal Arms Glitch in the System - Super jittery | |
| Freaky Flyers | | Spongebob BFBB - Inverse field, flickering shadow glitch | |
| Lost Kingdoms | | R:Racing Evolution - Still 480p internally | |
| Rayman 3 Hoodlum Havoc | | Teenage Mutant Ninja Turtles - Inverse field | |
| Smashing Drive | | | |
| | | | |
| | | | |
Last edited: