INTRODUCTION
=========================
I recently was given a SNES console from a coworker because their child didn't want it anymore (no class, no taste) and I knew it was destined for one of my fever dream semi-well executed ideas. Why not make a SNES portable using a FULL SNES board so it's not a Retron (emulation sucks) and I haven't seen an FPGA portable for SNES just yet (No one's done a DE10 Nano so far and the Analogue Pocket isn't real, PROVE ME WRONG).
INTENTION
=========================
Inspired by the aesthetic of the god-awful somewhat collectible TiGER handhelds of the 90's and 2000's, I set off with Inventor and my Ender 3 to smash together my first entry into a BB Build Contest. I wanted to build a fully 3D printed portable that ran the SNES on 5V (bypassing the regulator) and took real full cartridges (SNES and SFC) in the rear much like a Game Boy. I want to power it all on either 18650 cells or flat LIPO 1S cells and have the ability to charge it via USB-C.
Some Key Features:
-Full SNES Main Board (not a 1-chip either)
-Full 3D Printed Case (PLA for Prototyping, PETG for final)
-Use SFC Buttons and DPAD and tapping original controller board
-Use Helder's RetroPSU to charge and boost 1S cells / Use 18650 Red Board for same
-Use 28mm Game Boy speakers and a PAM amp for stereo sound
-Use 7" 4:3 / 16:9 Switchable LCD Screen - Composite for now, RGB in the future very possible
-Keep and use AV Port for TV out
-Integrate a headphone jack that disconnects speakers when plugged in
-Integrate a RESET button using SFC / SNES button
-Every part of the system overall must be modular and serviceable--NO HOT GLUE!!!
-I've forgotten something, I know I have, I'll update when I remember.
RENDER
=========================
INITIAL PHOTOS
=========================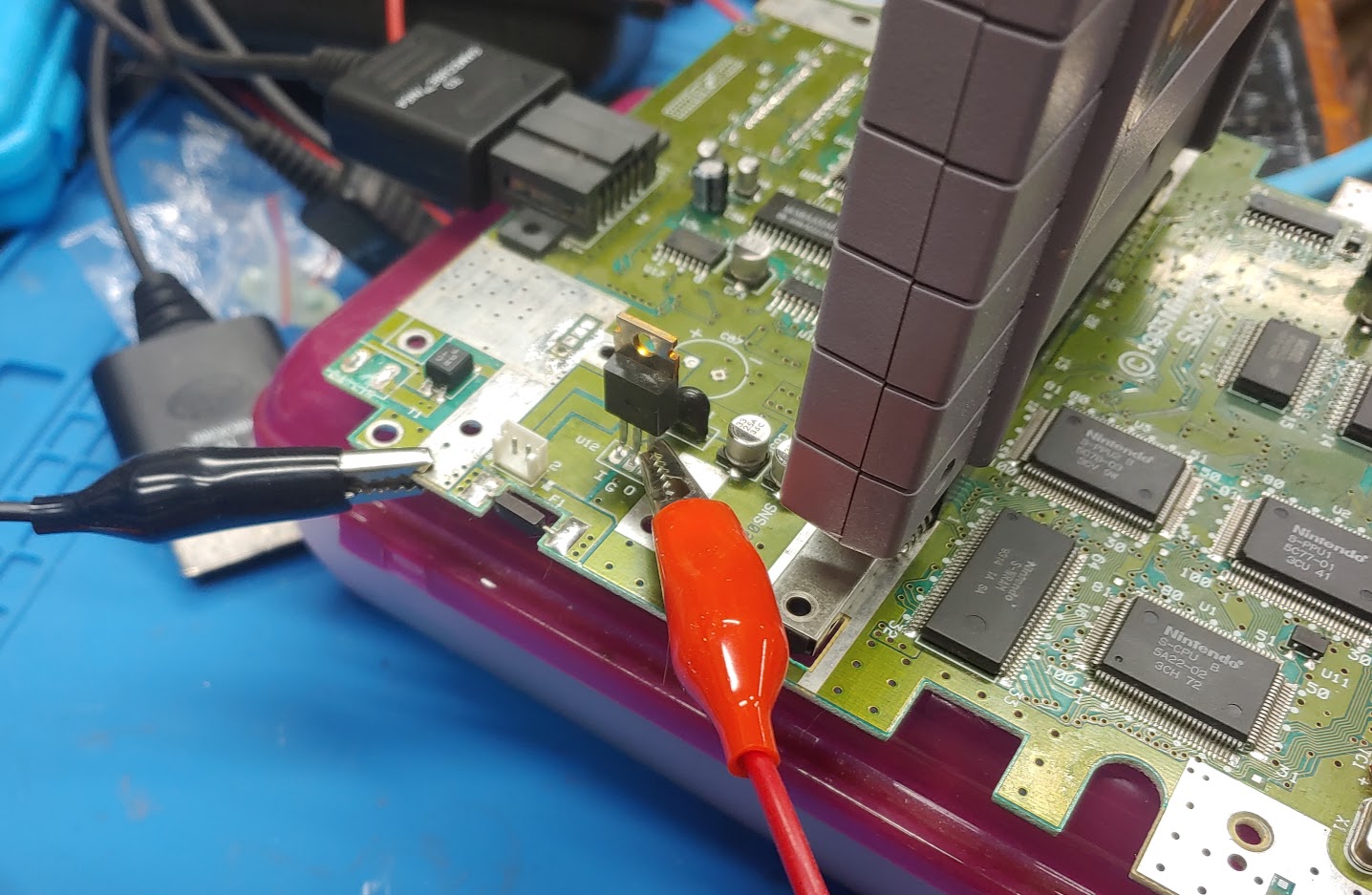 CAD RENDERS
========================
Front - Subject to change (guaranteed to change)
Rear - Absolutely going to change
This wraps up my intro post for the 2021 Summer Building Contest.
It's THICC. It'll probably slim a bit, as the TiGER handhelds were also very thin and the SNES board has very few-if any-tall components.
The case is going to go through multiple iterations, both because I'll hate something and completely redo it and I hope that some of you will have ideas and tips to throw at me and I'll change it so it looks even more appealing.
I want to do controller outs as well and I'll probably need to make a breakout box via some kind of plug because the SNES controller ports are a solid piece of plastic with a backer PCB and they're going to be hard to shoehorn into the case design without crowding things.
The L and R buttons need to go on the back and I want to keep trigger style big boys, not the 11mm SFC/SNES/DMG buttons I'll be using everywhere else. That design will come.
Thank you for coming to my Ted Talk.