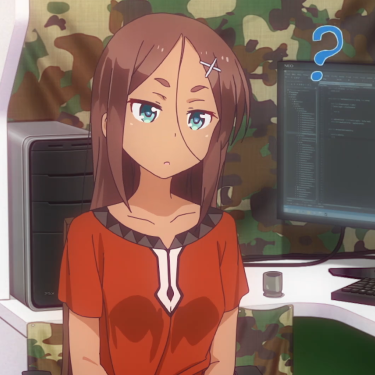 Joined

Jan 15, 2021
Messages

45
Likes

94
Location
Portables

GB Adwiince v2
Well my wii stopped booting properly after I added the mx, gc, u-amp, and updated the sd from the old bbloader to rvloader (yes I should have tested between each thing I added, but well I didn't)
The screen turns on, and displays a black image, it does not say that there is "No signal" so the wii is outputting something. And the cpu gets hot, but nothing seems to be happening. I checked the mode switch for component, the voltage resistances, and looked for other shorts elsewhere on the board, but found nothing so far. Desoldered the mx, gc, and u-amp, without it bringing it back, removed the sd card to see if it would complain about not finding a usb, but still, nothing so will have to continue trying to figure out where I messed up this time.
Well, after being frustrated with many hours of soldering, then desoldering and bug searching I decided to switch track and finish up the case.
I sanded down the back panel, removed the support for the battery cover, and sanded the right and left half so they will mesh up properly.
And the continued by drilling out space for the z buttons, and for the ports on the bottom, and enlarging the volume slider hole.
When all the components are placed exactly where they are supposed to go, the front and back just barely manages to close together as they are supposed to, if anything is slightly out of alignment it won't close properly. So final assembly will be a royal pain, and keeping it closed will be an issue, as I removed all but one mounting hole in the lower corner on each side to fit my components...
Anyway, I'm running out of time and have started rushing to finish, and it can be rather visible on the holes I made for the ports in the back panel, and the z button holes, they could have needed some more time and care to look properly nice. And I could spend more time on sanding with higher git sandpaper, but I don't think I have the time for that.
(everything is covered in tape to protect the case from scratches, the tape is really nice as it sits rather well, and can be easily peeled off without leaving any glue residue)
Front, got buttons in red and green to make it easier to differentiate between A and B and X and Y. I considered getting a friend to print new buttons for me, but as my goal was to frankencase this project, I decided against it.
The bottom ports, the positions are a bit wonky as they are all on different levels, but nothing much I can do about that
Backside, with the heatsink and battery placed, I'm a bit sad that they will hide all of the pcbs, but that was always going to be the case
The back without cooling and battery for comparison, even with the tape making it more obscure, you can see how cool it could have looked without
Next week will be intense, we have a deadline at work, on top of the deadline for this as well. I need to figure out the issue with the wii not turning on, do Bluetooth, speakers, rumble, final batteries, fan and cooling, glue the left and right sides of the case together for both the front and back, glue in more mounting support, and final assembly and hope that everything works (haven't gotten to test if the gc / buttons and d-pad works), and that there is not any other things I have forgotten or problems I'll encounter.
Last edited: